At Congress Centre, we've witnessed a whole range of events: from large-scale annual conferences of 500 to 20-person director meetings, fashion shows to exhibitions, film shoots to dancing dinners — we've hosted them all! All this variety means no two days in the event industry are the same, but, when it comes to staffing, it can prove uniquely challenging. Each occasion calls for its own combination of skills, services, and number of employees; with such diverse staffing requirements, finding the right talent (in the right volume) can feel like an uphill battle.
That said, how we work has undergone a shift in recent years. Temporary employment has become increasingly popular, offering both employers and employees greater flexibility than permanent contracts. For planners juggling events of varying size, type, and frequency on a regular basis, this can be the ideal solution. Sourcing temporary staff, however, is no easy feat. Where do you start, what should you look for? Where can you advertise?
With these questions in mind, we've asked around the industry and put our heads together to create a guide, so you can source the best temporary staff for your event.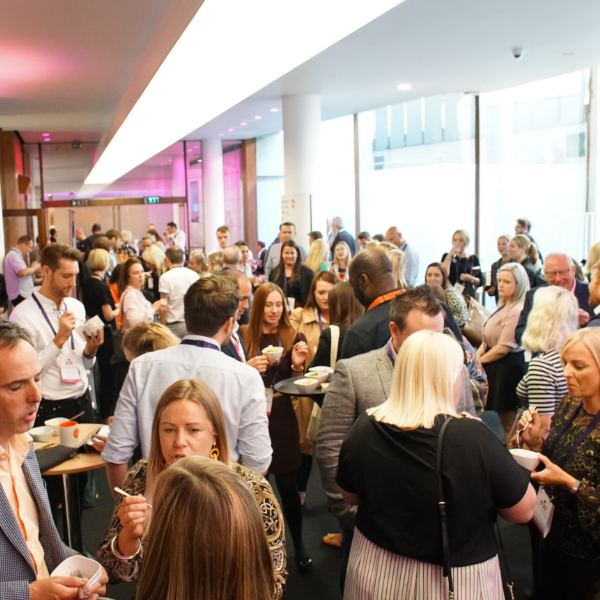 What kind of work can be temporary?
"Temporary employment" is a surprisingly broad term. Types of temporary staff vary, and so do the lengths of contracts. You might be looking for a single day hire to cover a one-off event, or, alternatively, to source staff for a season/period (such as a conference series over the course of the summer). There are also more specific roles that require filling for a set duration: a venue events manager covering an employee's maternity leave, for example.
Other types of temporary staff typically include (but are by no means limited to):
Security
Cloakroom staff
Baristas and bartenders
Technicians
Porters
Chefs
Entertainment
Events coordinators
Benefits of hiring temporary employees
The potential benefits of using temporary staff for your events work both ways, for employers and employees. We've covered a few of the main advantages below.
Flexibility and reduced labour waste
Crucially, utilising temporary talent allows you to hire as and when you need it. This suits the nature of the industry, where business can fluctuate on a monthly — and even an event-to-event — basis. You'll be able to tailor staffing levels accordingly, maximising efficiency and ensuring you're covered for larger events or busier seasons.
On the flipside, it also means you'll prevent labour wastage during quieter periods or when organising a smaller function. If you have a permanent team, temporary staff can offset unexpected shortages, such as sickness, allowing you to quickly fill in gaps. Plus, by reducing demands on existing team members, you'll be providing employees with greater flexibility regarding holidays and leave — research shows this correlates with better staff retention rates. Win win!
Saving you time and money
In sourcing temporary staff for your event, you'll cut down on the cost of maintaining a larger team over the course of the year. If you're using a reputable agency — more on this to come! — you won't be paying for training either, as employees should come pre-screened and with existing industry experience.
Additionally, using temporary staff avoids long notice periods and lengthy interview processes; a good agency should have a pool of talent at the ready, so you can hire quickly and seamlessly.
Risk reduction and professional opportunities 
For employers, the temporary contract can operate as a "live interview", allowing you to gauge first-hand whether the individual is a good fit for a permanent position. Onboarding the wrong team member can be costly; assessing potential staff through temporary work can reduce this risk, enabling both parties to ascertain suitability pre-hire.
Equally, for staff, a temporary contract could facilitate networking opportunities and the chance to gain useful industry experience. There's also the possibility of longer-term or even permanent employment. Staff can showcase their skills in person, and get a much better feel for a business and the type of work involved.
Best places to source temporary employees 
Advertise on industry-specific websites 
Whilst putting out a general job advertisement increases exposure, posting the opening on an industry-specific website is a useful way to hire qualified talent in the field. It's likely that you'll be in communication with people who are already passionate about the industry and position in question. This could prove cheaper and quicker in the long-run, as you'll be advertising to an audience with the relevant experience, interests, and skills.
Speak to the supplier
Kill two birds with one stone by explaining your specific requirements to current suppliers. Let's say you're organising a large conference with a buffet lunch and post-event drinks. You could ask your caterers whether they have servers or bar staff in-house (perhaps the same caterers offer separate seated dinner packages, and therefore have relevant professionals available); they might be able to supply you with additional pairs of hands, saving you searching out job boards and sifting through applications.
Utilise your venue
Similarly, your venue might have access to recruitment companies directly linked to hospitality and events. For example, here at Congress Centre, we work alongside two exceptional recruiters to find the best talent available. Off to Work and Evolve specialise in providing highly-trained individuals for casual staffing, so you can be confident you're hiring outstanding staff from a reliable source.
We know that each event is unique, and so do our partners; both rigorously screen candidates as part of the application process, making matches based on personality and company culture as well as experience. Payroll management is also taken care of, and staff are required to complete the necessary training courses to ensure CIEH accredited training standards are maintained. It's worth talking to your venue's event contact when booking to outline your needs — it could turn out to be a useful shortcut.
Connect on LinkedIn 
We all know LinkedIn's an excellent place to find a job through connections, but, as a search tool for temporary staff, it's often overlooked. In reality, the platform is a great way to advertise to the right sort of audience. It's particularly good for sourcing individuals with specific experience — event managers, graphic designers for branding, specialist technicians (all the more sought-after given the rise in hybrid events) — or longer temporary contracts.
So, if you're active on LinkedIn, make use of your network; you've got a group of like-minded professionals in the same industry at your fingertips!
Recruitment platforms and agencies
Of course, you can always reach out to a temping agency to source staff for your events — just make sure you know what to look out for. Always check who will be responsible for tax, NI, insurance and staff payroles, and don't be afraid to ask about screening and vetting, or transfer fees (should your hire become permanent).
There are also plenty of trustworthy online recruitment platforms designed to streamline the process, like Tempo, that instantly match employers with candidates based on skills and experience. You can arrange and hold interviews — and make offers — directly through the platform. Payroll and timesheets are also handled on your behalf, leaving you free to focus on the details.
Staffing events at Congress Centre
From start to finish, our expert team will go above and beyond to help your event run smoothly. We work closely with our recruiting partners to source the best talent in the industry, so whatever the nature of your function, you'll be getting exceptional service. What's more, Congress Centre offers sixteen versatile spaces — from intimate 10-delegate meeting rooms to our impressive Congress Hall — that you can tailor to the occasion.
We're purpose-built for events: our contemporary rooms include all the latest A/V and tech you'd expect from an outstanding modern facility (with unbeatable customer service to boot). For more information or to make an enquiry, get in touch on 020 7467 1318. You can also drop us an email — we'd love to hear from you!