By the time all restrictions on events are lifted later this year, it will have been more than 15 months since most of us attended an event (and that's the best-case scenario!).
But imagine for a moment you're preparing to attend your first event as a delegate tomorrow: after 12+ months of non-stop warnings, being told to stay home and keep a distance from one another, attending an event may not be a totally comfortable experience for you anymore.
But having gotten so used to this new way of life, now is the time to start preparing ourselves to get un-used to it. The more time we allow ourselves to adjust, the easier the transition will be, so we wanted to explore what can be done to ensure delegates feel confident attending your next event.
On-site testing & vaccination passports
This is likely to be the single biggest factor in making your attendees feel safe and comfortable at events, particularly during those initial ones that take place in the first few weeks.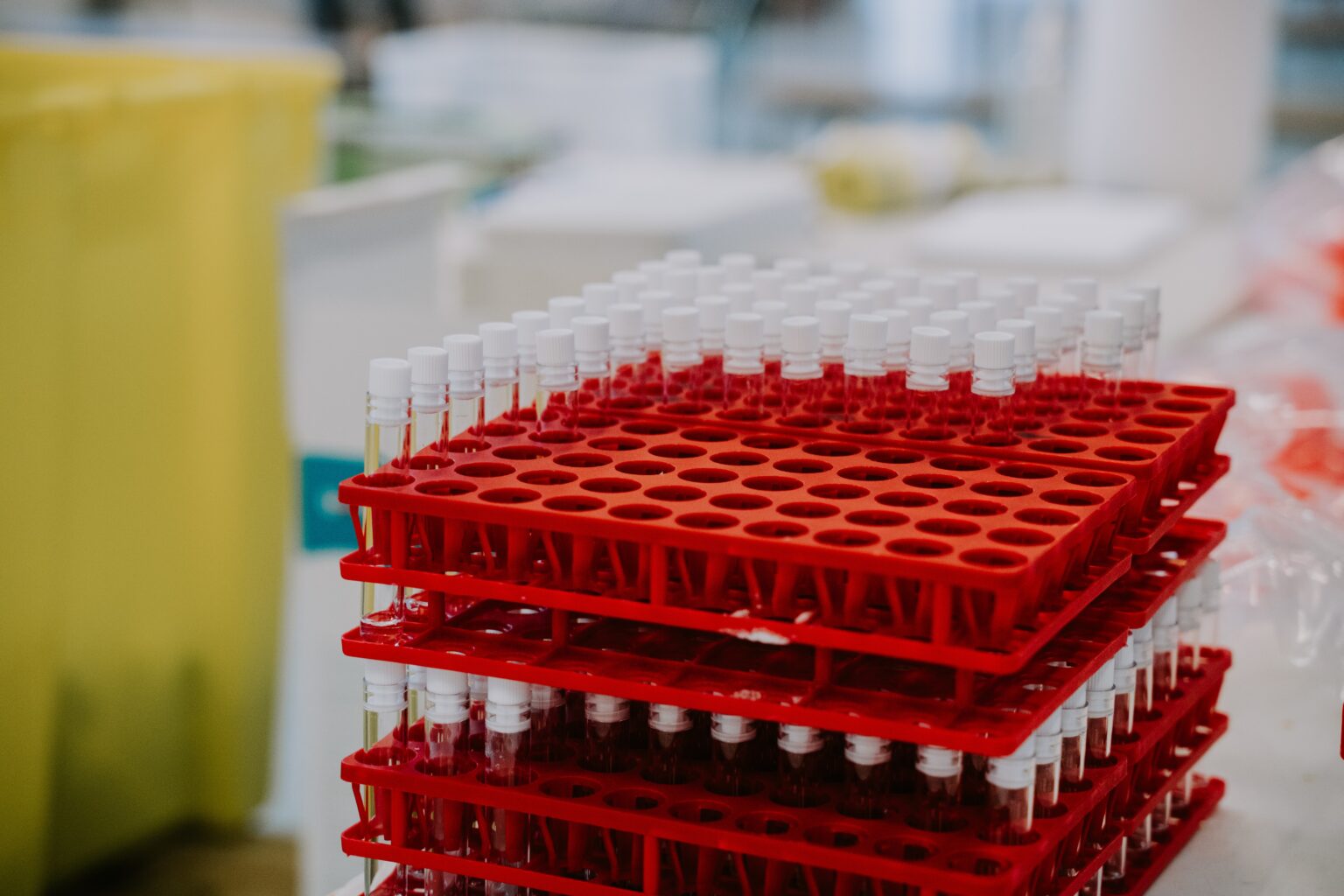 At the moment, there isn't an agreed on 'proof of vaccine' scheme in the UK or clear plans for one. But many countries are looking into this idea with a lot of interest, and their plans may well be appropriate for use elsewhere. It's a complicated problem, but it's certainly solvable.
In the meantime, mass testing will likely be the way to go. If we're talking about giving delegates confidence, and you can confirm on-entry that each individual attending is not carrying covid, your event is actually likely to be the safest space around. Now that would give anyone a confidence boost!
Whilst there is nothing currently confirmed, there is suggestion that the pilot events due to take place in the Spring will require testing on entry. The data gathered from these events will inform government policy on whether it's something worth enforcing at all events going forward, or if it will be down to the venue or organisers discretion.
If you ask us, without the benefit of hindsight, it makes sense to expect testing will be mandatory and then plan your events to accommodate it. That way, you're ready if it is required and just being extra cautious if not.
Make the rules clear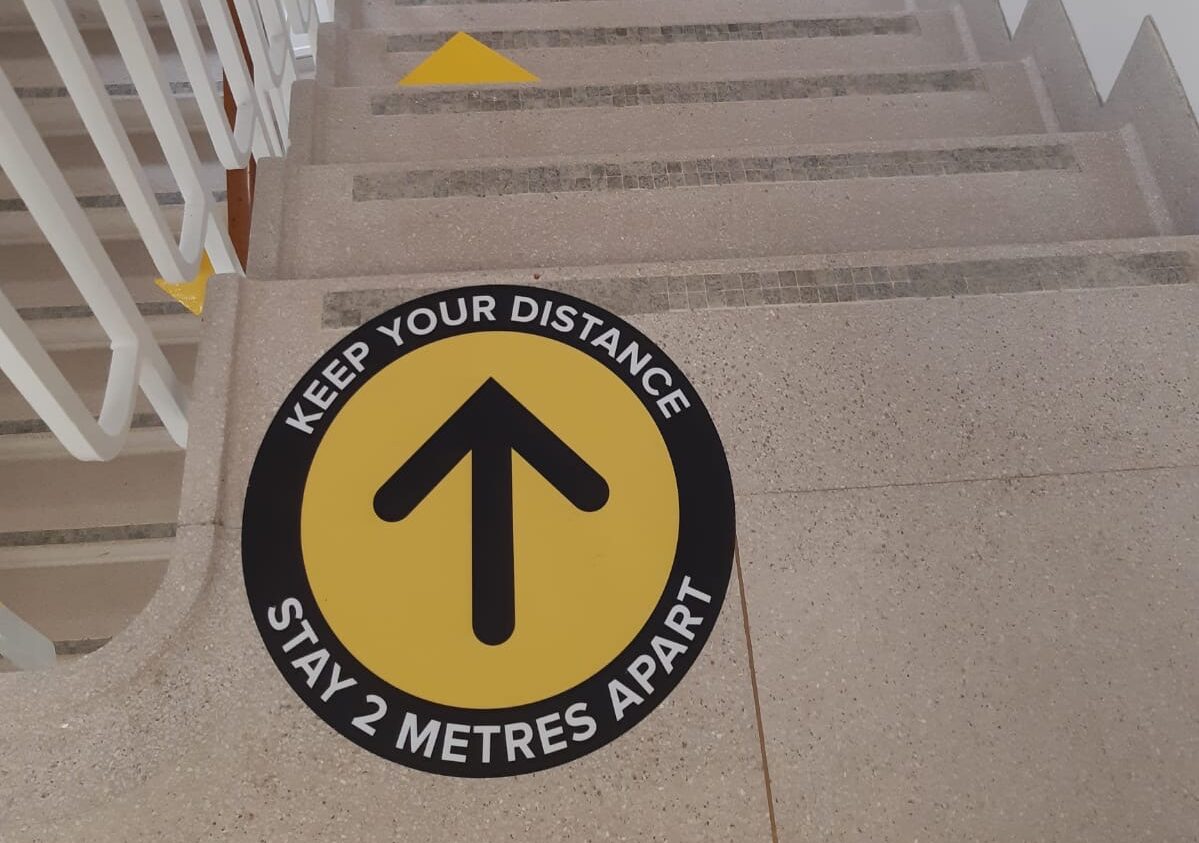 By now, we all know what we're doing when it comes to safely navigating around the shops, but your first event will be a whole new (or at least, unfamiliar) environment for most. That factor alone can add to the potential stress of attending, before even you even consider that there will be a fresh set of safety rules to follow too.
The last thing you want is for delegates to be worrying about whether they're putting others in harm's way, simply because they're not familiar with the protocols for the day.
Our recommendation is to send them the main 'dos and don'ts' surrounding event logistics ahead of time. Let people get familiar and prepare themselves for what to expect. That makes the day a lot more enjoyable for both guests and venue staff, as it's also not ideal to be explaining rules and re-directing people around one-way systems all day!
COVID Guidelines at Congress Centre
As well as what hygiene requirements there will be, you should also think ahead to what limits will need to be put on socialising. Not everyone will be ready to shake hands and hug in the beginning, but others might be fully vaccinated and raring for it!
There are two types of solutions to this:
One is to lay out ground rules ahead of the event that lean towards the more conservative side of safety. Keep a distance, wear a mask or visor for the duration, one in, one out in the bathrooms etc. Most people will know the drill by now.
The other is to put in place a 'traffic light system'.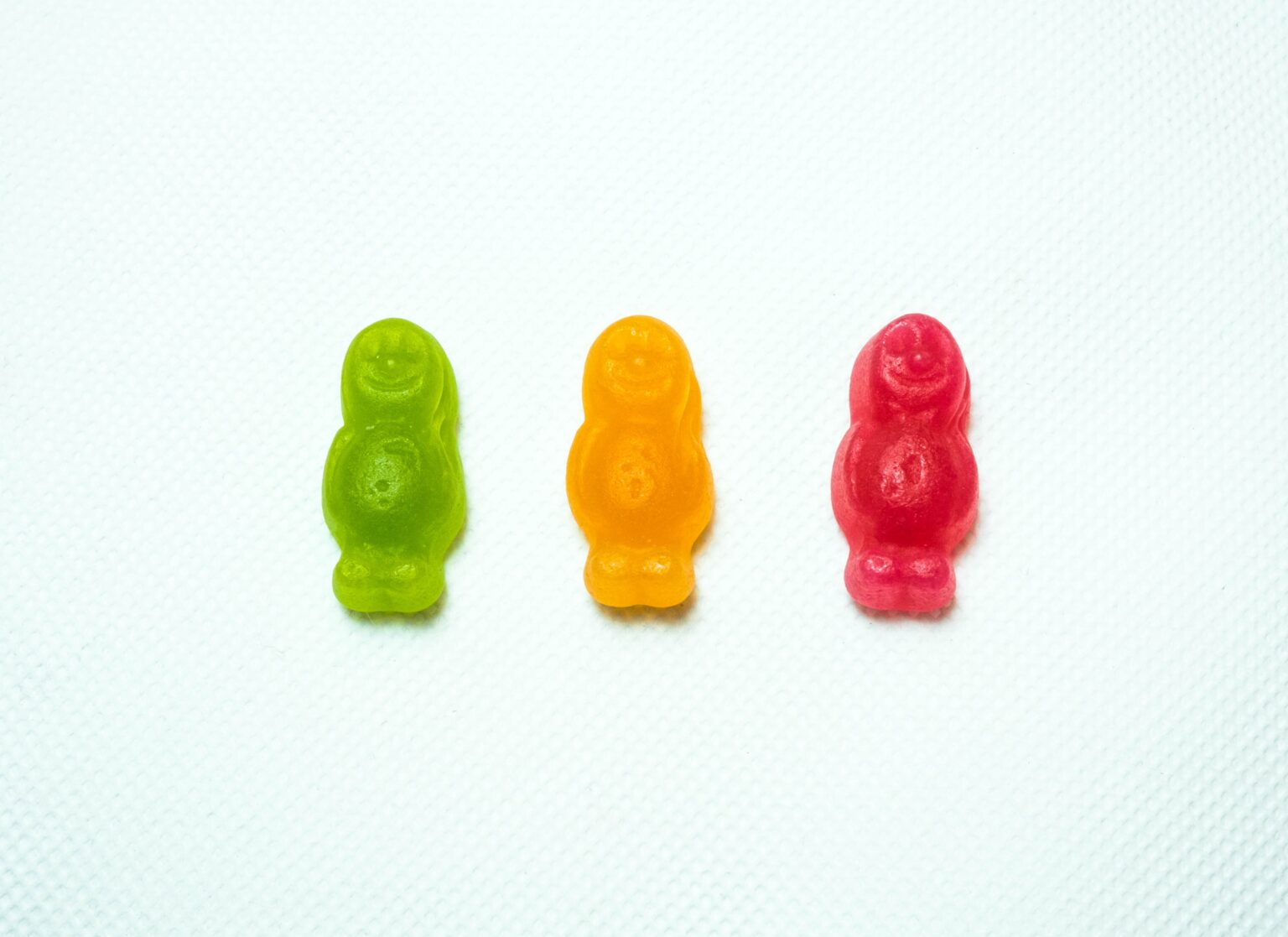 We're sure many of you saw this idea pop up last year shortly after Lockdown 1.0 (the good old days!). It's a great solution to an otherwise awkward and potentially complicated problem – especially when it's likely that most, but not all of your attendees will have been fully vaccinated by then.
You could use green for those who have been vaccinated and are happy for a hug. Yellow could be for those who have had half or all of their dose but do not feel comfortable getting close just yet. And red could indicate someone is yet to be vaccinated yet and to please keep a distance.
Pick a larger space than you need!
This might sound obvious, or you may want to avoid any extra expense, but for those initial events in the first few weeks we think it'll be more than worth it.
By hosting your event somewhere that has more than enough room for your attendee numbers, you give people greater space for themselves – and that could be the ultimate comfort in the earlier days when people are still getting comfortable in a crowd.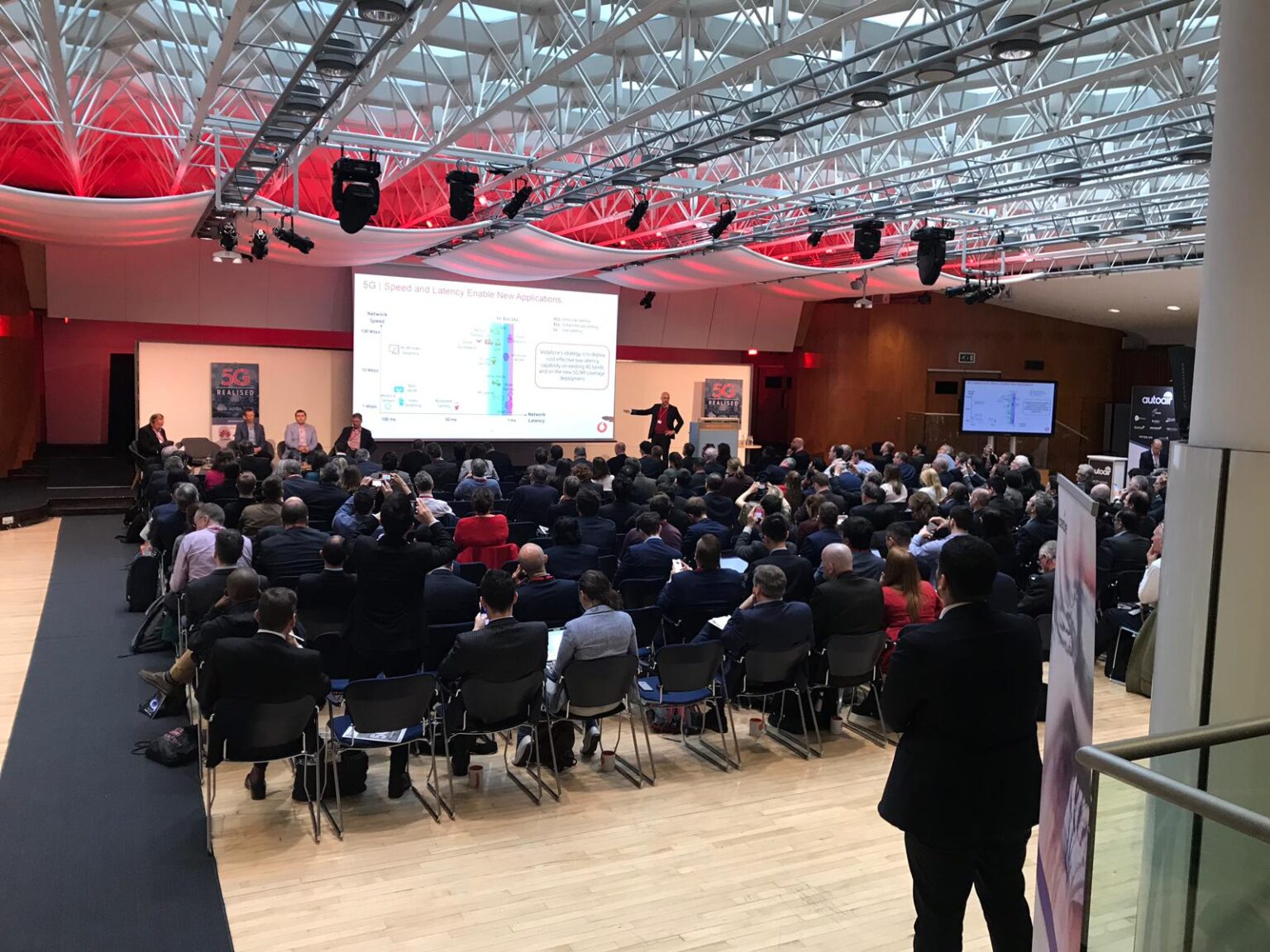 Huawei 5G event (2019) at Congress Centre
We're looking forward to seeing our Congress Hall used for conferences, awards, exhibitions and lots more soon, but for now our concentration is on being responsible with what capacities we allow in the space. Our hope is that we see other venues and event organisers being conscious of this and doing the same too.
If you're already set on a particular space, extra breakout areas count too. Any opportunity to break up crowds into smaller groups will help prevent people from feeling overwhelmed or uncomfortable, and most importantly, help to look after their wellbeing on the day.
Alternatively, picking a post-event activity held outside could also go a long way. The data still shows, in terms of how air and water particles spread, that the outdoors is much safer that the indoors. So, it could be a real confidence booster for many delegates and allow them to take a big (safe) breathe and relax.
One event that had taken this advice to heart this year is the Event Production Show. The popular industry show is usually held alongside Confex, but this year it will be held as a stand-alone event, outdoors, at Farnborough International. It's notable for an event of this size to make the switch, and it will be interesting to see if any other major events also opt to do so too.
Be transparent 
If there's been one common theme from the last year, it's probably confusion. Disagreeing with friends and colleagues about what is proper protocol at the supermarket, in the park, when you grab a coffee, when you bump into a friend.
It's been tough to keep track of the rules (trust us!), especially with the unpredictable and often last-minute changes to them all. But if there's anything that will give delegates confidence ahead of returning to events, it's being transparent about plans.
So, get open and honest with them about why things will be the way they are.
Let delegates know that lines may be long because you want everyone to keep a good distance whilst waiting to be tested upon entrance, which takes time to administer. Share that, whilst you'd like the food offering to be exciting and varied, you've been limited because of the need to pre-prepared it in a strictly controlled environment. Explain that there will need to be a 'one in, one out' policy at your exhibition or conference because of tight capacity limits and the need for crowd control.
Whilst no-one likes an inconvenience, most people will be understanding if they know why it'll be the case. Ultimately, make sure attendees are aware of any 'unusual inconveniences' they might have to go through at your event; that way, people can decide for themselves if it's worth it or not.
Covid-safe events at Congress Centre
We know it's been hard to keep track of what's right and wrong over the last 12 months. However, our team continues to work hard – not only to keep on top of the latest guidance for events – but to also have comprehensive event plans that means we're prepared for any potential changes.
If you're starting to dust the cobwebs off of your live event planning skills, you might find a little extra guidance can go a long way right now. Our team is here to answer any and all questions you might have when it comes to making delegates feel confident and safe at events here at Congress Centre (and even beyond!). If you want to talk about options or explore any ideas you may have, you can contact the team on 020 7467 1318 or at congress.centre@tuc.org.uk.